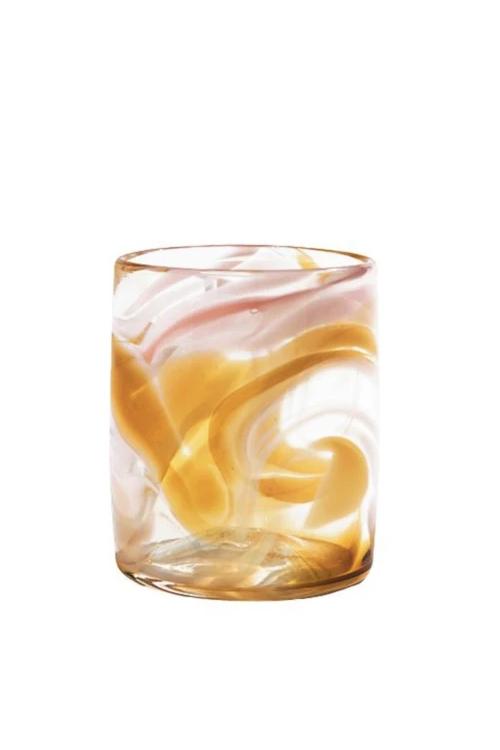 Hand dyed Frankie Glass
$68.00
Inspired by the flamingo pinks, tobacco tans, sunny yellows, and amber browns.
The unique abstract color application ties into our world of color exploration. 
Each piece is hand blown and unique, and there will be slight inconsistencies in shape due to the hand blowing process. 
There may be some magic bubbles. 
Hand blown glass tumblers made in NYC 

by talented glass blowing artisans
Each one is a bit "wonky" sides may be imperfect 

Hand wash

Avoid boiling and microwaves

Each glass is one of a kind, roughly 4" high + 2.5" wide, and holds 8oz